As if Jennifer Lopez wasn't already iconic enough, she was almost a part of one of the most iconic awards show moments in MTV history.
The moment in question? Madonna and Britney Spears kiss onstage at the 2003 MTV Video Music Awards.
Jennifer confirmed the rumors that she was supposed to be a part of the now iconic performance.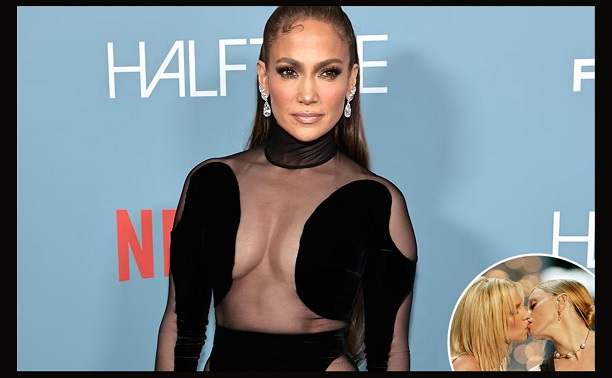 "I was shooting a movie in Canada, and we had met, Britney, her and I, to do it at her house," the superstar said of the exclusive chat with Madonna on the Jan. 16 episode of E-News. "And then, I just couldn't get out of the movie so we couldn't do it."
As a result, Jennifer was replaced by another pop music icon, Christina Aguilera, whom Madonna also kissed during her performance of "Like A Virgin" and "Hollywood."
"We had talked about it," J.Lo continued. "I love Madonna. I'm a huge fan. Always have been."
The 53-year-old star, who stars opposite Josh Duhamel in the new action rom-com Shotgun Wedding, is a huge Madonna fan who told E-News from her that her favorite karaoke song is none other than the song she almost performed live with her, "Like A Virgin."
And when it comes to her music, J.Lo has plenty of new songs in store for her upcoming album This Is Me…Now, which is set to drop later this year.
As for whether she plans to take her new material on tour or return to Las Vegas for another residency, she told E-News, "Definitely."
"Who knows? One, both, the other, I don't know," the Hustlers star continued. "We have to wait and see. I'm excited about it though. I'm excited about the new music. I know from my social media the fans are excited and there's anticipation."
Related Post