A schoolgirl in Bihar had asked the IAS- "Can the government not provide sanitary pads worth ₹20-30?"
Free Period Product Countries: The venue was Bihar and the forum was organized by the Women Development Corporation and Social Welfare Department of the seminar on the topic 'Strong Beti- Prosperous Bihar'. Here a student of the school asked that "Can the government not provide sanitary pads for ₹ 20-30?".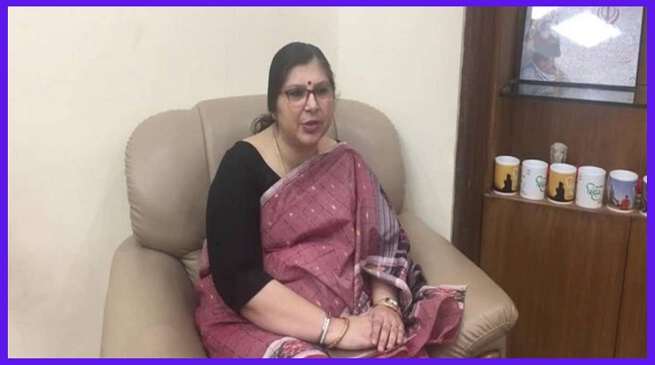 The answer of Harjot Kaur, MD and IAS officer of Women Development Corporation on this question was embarrassing. He said that "tomorrow you will ask for jeans, after that ask for shoes and finally demanding free condom for family planning?".
In Bihar, while searching for her rich in a strong daughter, the words of the top government officials on the legitimate question of daughters are astonishing. We tell you such countries and regions of the world where the government gives sanitary pads for free.
Scotland: First country to make period products free

In November 2020, the Scottish Parliament passed 'The Period Products (Free Provision) (Scotland) Bill'. This bill became law on January 12, 2021. With this, Scotland became the first country in the world to make period products free for all its people.
That is, now it is the legal duty of the Government of Scotland to provide free items like tampons and sanitary pads to every person who needs them.
New Zealand

In an effort to end period poverty* and increase school attendance, New Zealand's Prime Minister Jacinda Ardern announced in February 2021 that all schools in the country would begin providing free tampons and sanitary pads for the next three years from June 2021. will do.
According to a report by news agency Reuters, the plan will cost the government NZ$25 million ($17.96 million) by 2024. Earlier here, the government had started a six-month pilot program in 15 schools in the country's Waikato region.
When women or girls are unable to buy period products like pads and tampons, then that condition is called period poverty. Because of this, they are unable to go to school or work or they have to face problems inside the house. In most cases, in the absence of sanitary pads, they have to use such things, which are very dangerous for their health.
Australia

In 2018 the Australian government announced plans to provide free pads and tampons to all government schools. Victoria became the first Australian to implement the scheme in 2020. South Australia, the Northern Territory and Tasmania implemented it in 2021. Government schools in New South Wales and Queensland began providing free tampons and sanitary pads in 2022 after successful trials.
Kenya

After becoming the first country in the world to abolish the "tampon tax", the government of Kenya began distributing free sanitary pads to girls in government schools in April 2018, reports Global Citizen. The decision to launch this scheme came after two years of parliamentary debate on the issue.
UK and US states

The UK Government has set up the Period Poverty Taskforce, whose primary objective is to raise period awareness and tackle taboos. It also wants to improve everyone's access to period products like taskforce pads and tampons. According to a BBC report, in January 2020, a scheme to offer free period products to all primary and secondary schools in England was started.
Dozens of US states have passed legislation to make period products such as pads and tampons available to schools for free.