Scientists are reviewing alternatives after two failures in the mission.
The US space agency NASA has decided not to launch the Artemis-1 Moon mission. Scientists are reviewing options after the mission failed twice.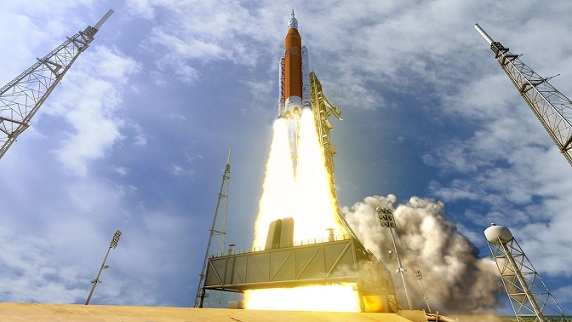 On Saturday, NASA prepared for the second launch of Artemis-1. But a breakdown in the connection between the liquid hydrogen fuel feed line and the Space Launch System (SLS) rocket caused gas leaks. Due to this, the scientists decided that they will not launch this mission in early September.
Over the next several days, teams will access the leaked site on Launch Pad 39B and in parallel conduct a schedule evaluation to provide additional data that will inform the decision on whether to land on the pad, the US space agency said in a statement. Whether or not work is to be done to replace either the seal, where testing can be performed under cryogenic conditions or inside a vehicle assembly building.
Flight termination systems are required on all rockets to protect public safety.
During the second launch attempt, engineers noticed a leak in a cavity between the ground side and the rocket side plates surrounding the 8-inch line used to inflate and remove liquid hydrogen from the SLS rocket.
NASA said three attempts to reinsert the seal were unsuccessful.
The space agency said the rocket remained safe, but it is too early to tell whether the leak was due to pressure, with engineers investigating the issue.
NASA will have to launch Artemis-1 by September 6, which, at the moment, seems difficult.