Elon Musk still does not fix Twitter: advertising investment in the 'app' fell 70%
The income of the social network has not stopped falling since the tycoon took control of the application.
During the last weeks, the company has not paid the rent of its offices and has announced the arrival of a new subscription.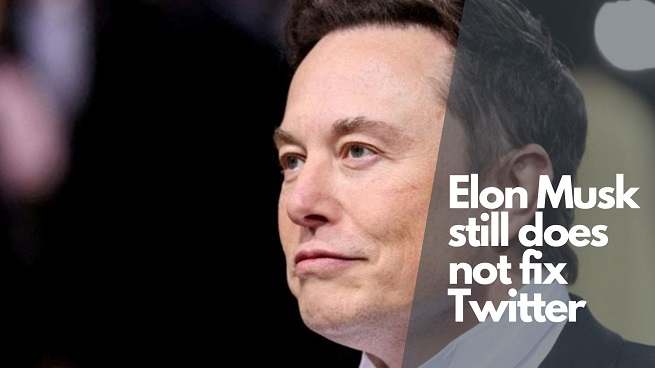 Twitter does not raise its head. Investment in advertising within social networks, which is the main source of business for the little bird company, fell by 70% last December, according to a recent study by the analysis firm Standard Media Index (SMI). ).
Since Elon Musk took control of the social network three months ago, many companies have slowed down or withdrawn their advertising from the platform due to the executive's soft hand on content moderation.
Among them would be 14 of the 30 main advertisers that the site had, according to recent information from Reuters.
Over the past few weeks, Musk has been trying to make changes to the app to win back the trust of advertising firms and increase revenue.
Among other things, the application has stated that it will begin to allow political ads, which have been prohibited on the tool since 2019 when it was still run by its co-founder Jack Dorsey.
The executive has also decided to bet heavily on his Twitter Blue subscription service.
A few days ago, Android users in countries such as the United States, Canada, Australia, New Zealand, and the United Kingdom can access premium features of the 'app' by paying 11 euros per month.
The tool was previously available on iOS and in the computer version, where it is cheaper and stays at eight euros.
Recently, Musk has stated that he has plans to launch a new subscription thanks to which users can navigate the application without consuming advertising.
He has not shared the price it will have or the moment at which the launch could take place.
The huge drop in advertising, which accounts for nearly 90% of Twitter's business, has helped the platform's revenues fall a total of 35% during the last quarter of last year.
In addition to his subscription bet, Musk has made numerous moves aimed at saving expenses.
Recently, the social network has received several lawsuits after weeks without paying the rent for the offices that it has spread throughout the world.
Related Post